"The average family will not be able to afford the ridiculous prices that Cedar Point will be asking. Cedar Point makes enough money each year without going up in prices."
There are always a few people who will complain about Cedar Point's admission price being too high. But did you know this is not a new trend?
The 1968 season marked the first time Cedar Point charged for admission to the midway. Prior to 1968, admission was free and guests paid for individual rides. In 1968, admission was included with ride tickets, but without ride tickets, guests would now pay $1.00 for entry.
As you can see, that did not set well with some people.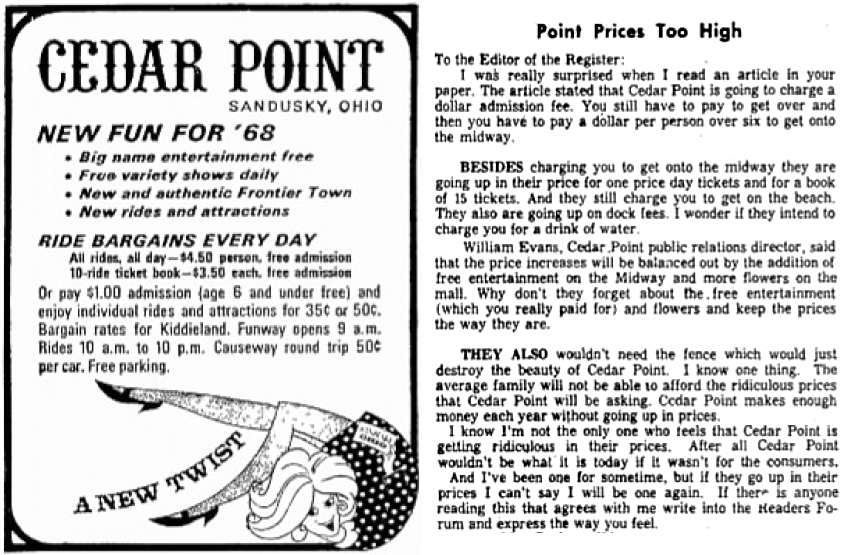 Side note: I'm still researching, but it appears 1968 was the first year Cedar Point offered an all-day ride ticket. It was previously thought that 1970 was the first year for a "pay-one-price" admission. From what I've been able to gather, it was 1974 when the park went to "pay-one-price" as the only admission option and ride tickets were eliminated.
Walt Schmidt - Co-Publisher, PointBuzz
PointBuzz on Twitter | Facebook | YouTube
Home to the Biggest Fans of the World's Best Amusement Park